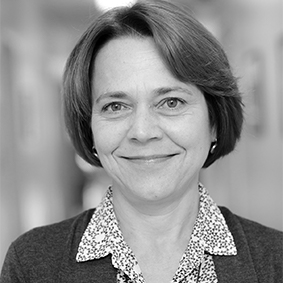 Paule Halley
Professor in the law faculty in the Laval University, she teaches environmental law. She holds the Canada Research Chair in Environmental Law. The professor Paule Halley is the autor of numerous article and book dedicated to environmental law and sustainability. In addition, she is frequently invited to participate to national and international events.
Her work had been honored by the Michel-Jurdant price in environment science from the french association of knowledge, in 2012. She also received the scientific price of the francophonie attributed by the scientific consil of the University agence for the francophonie and the "best monographie" price by the Quebec bar foundation for her book The criminal law of the environnement, in 2003.
Institutions and projets
Canada Research Chair in Environmental Law.
The Canada Research Chair in Environment Law is a crossroad of research between international, transnational and national judicial aspects of the protection of the environement that interest Canada and Quebec. It positions itself between the Anglo-Saxon and Romano-Germanic legal traditions.
The purpose of the research programme is to contribute to the construction of a efficient, legitimate and effective environmental law which is part of a strategy for implementing sustainable development. It revolves around main axes representing significant challenges for environmental law and the implementation of sustainable development in Canada.