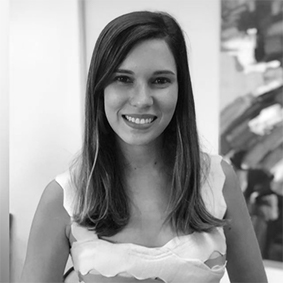 Larissa Suassuna is a Master student in Law at University of Brasília (UnB). She is a specialist in Constitutional Law at University for the Development of the State and the Pantanal Region (Uniderp). Graduated in Law at Federal University of Pernambuco (UFPE).
She is a member of the World Commission on Environmental Law (WCEL) and of the World Commission on Protected Areas (WCPA), both commissions from International Union for Conservation of Nature (IUCN). She is also a member of the Research Group on Law, Natural Resources and Sustainability (GERN/UnB) and of the Research Group on Environmental Law and Sustainable Development (UniCEUB), where she participate in research on marine resources, water resources and protected areas. She is a federal Attorney, member of the Attorney General's Office (AGU).
As such, she worked as advisor of the Executive Secretariat and as General Coordinator of Legal Affairs at the Ministry of the Environment (2018-2019). She was also National Vice-chief at Federal Attorney of Chico Mendes Institute for Biodiversity Conservation – ICMBio (2017-2018) and State Chief at Federal Attorney of the Brazilian Institute of Environment and Renewable Resources – IBAMA in the state of Maranhão (2015-2016). She started my career in the state of Pará (2011-2014), in the Amazon.
Curriculum vitae