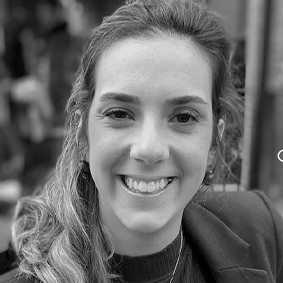 Larissa Coutinho is a PhD candidate and Master in Law, State and Constitution at the University of Brasília. Researcher at the Law, Natural Resources and Sustainability Group (GERN) at the University of Brasília. She develops works mainly in the areas of Environmental Law, International Law and Law of the Sea.
She was a columnist at the Brazilian Institute of Law of the Sea (IBDMAR), a volunteer professor of Public International Law at the University of Brasília and an Environmental Law and International Law professor at the Instituto Brasiliense de direito público (IDP).
Larissa Coutinho have participated in research projects such as "The Brazilian Strategy for the Sustainable Management of Marine Resources", "The Amazonian Network of Human Rights Clinics", "The Observatory of Maritime Policies" and "Environmental Justice in conservation and sustainable use of marine and water resources".
Curriculum vitae