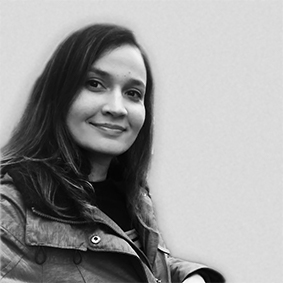 Gabriella Lima is a professor at the University of Brasília (2015-current). She had a PhD in 2014 in Law from the University of Aix-Marseille-France and from the University Center of Brasília. She was a member of the IX International Workshop for Young Scholars (WISH), in 2012, at Peking University, Shenzen, China. She had a Master in 2009, in Law from Centro Universitário de Brasília in partnership with the Institute of Sustainable Development and International Relations of France (IDDRI).
She is a specialist in International Environmental Law (2008 – UNITAR-UNEP). In the Research area, she is the co-leader of the Study Group on Law, Natural Resources and Sustainability of the University of Brasília (GERN – UnB).
Gabriella Lima is also coordinator of the Research Project "Water Resources in the face of climate change: the role of law in implementing adaptation measures" and the Research Project "Water Resources, Basic Sanitation and the effects of Mining in the Federal District". She is a member of the research projects: "The Brazilian Strategy for the Sustainable Management of Marine Resources" (CAPES / Cofecub) and "Environmental Justice in the conservation and sustainable use of marine and water resources".
Curriculum vitae